The ABA Authorizations and Appeals Playbook
---
Original Air Date: March 1, 2023
CEU offered: 1.5 Learning CEU
Webinar Duration: 90 minutes
CE Instructors:
Tracy Guiou, PhD, BCBA-D
Katie Dzurec, Esq
Emily Roche, MHA
Amie Perl, MBA
Abstract:
The ABA Authorization and Appeals Playbook" is a step-by-step guide for providers, families, and payers that covers the ins and outs of accessing Applied Behavior Analysis (ABA) and Behavioral Health Treatment. It includes detailed checklists, procedural guidelines, legal descriptions and documentation, issue briefs, sample letters, and more. While it was written for autism and ABA, The Playbook can be useful for anyone trying to access mental health or physical health treatment. Don't miss this opportunity to learn from members of the team that helped create this amazingly practical, effective tool.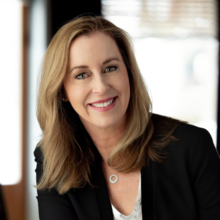 Tracy Guiou, Ph.D. is a BCBA-D, a Certified Ohio Behavior Analyst, and a Licensed Psychologist in the states of Ohio, Wisconsin, and Georgia. Having worked in the field for 27 years, co-founded two agencies, and navigated the transition to medical model billing, she believes firmly in the need for agencies to take a proactive approach to staff training and ongoing mentorship of clinicians at all levels (including an understanding of medical billing practices). She is currently serving as the CEO of a pediatric and youth mental health and wellness agency. Dr. Guiou has presented at numerous state, national, and international conferences. She has held multiple positions on the Board of the Ohio Association for Behavior Analysis (OHABA), including President. Dr. Guiou is also a longtime member of the APBA, CalABA, and APA.
Katie Dzurec, Esq. is a Regulatory and Policy Engagement Specialist for Regulatory Insurance Advisors, LLC. For over a decade, Katie has forged teams, built consensus, and helped lead efforts to address healthcare coverage access and compliance issues. In addition, Katie has directed inter-agency and inter-state collaboration on mental health parity enforcement and compliance efforts. She is regarded as a subject matter expert and is regularly requested to speak and educate in the areas of healthcare reform, mental health parity, and health market conduct examinations.
Amie Perl, MBA, is the Senior Vice President of Operations of Little Leaves Behavioral Services. Over the past ten years, in partnership with a talented clinical team, Amie has provided organizational and operational leadership that has supported Little Leaves' growth from a start-up to a multi-state, multi-center program that has served hundreds of clients. Through that, Amie has developed expertise in helping families navigate the challenges of insurance coverage for ABA and a passion for removing the barriers that prevent access to care. In recognition of her efforts, she was awarded the Provider Advocate of the Year award at the Autism Law Summit in 2021. Amie has spent the majority of her career working for businesses that change lives through education and healthcare. Prior to joining Little Leaves, she served in various strategic and operational roles at Strayer University and Weightwatchers.com. She began her career in management consulting at The Boston Consulting Group, where she worked with companies across a broad range of industries, and worked in finance at Goldman Sachs. Ms. Perl holds an M.B.A. from Harvard Business School and graduated cum laude with a B.A. in applied mathematics from Harvard University.